The Fourth Industrial Revolution (4IR) or Industry 4.0 is a completely new approach to production, which is based on the mass introduction of IT technologies into industry. It is actively used in business process automation and widely popularizes artificial intelligence.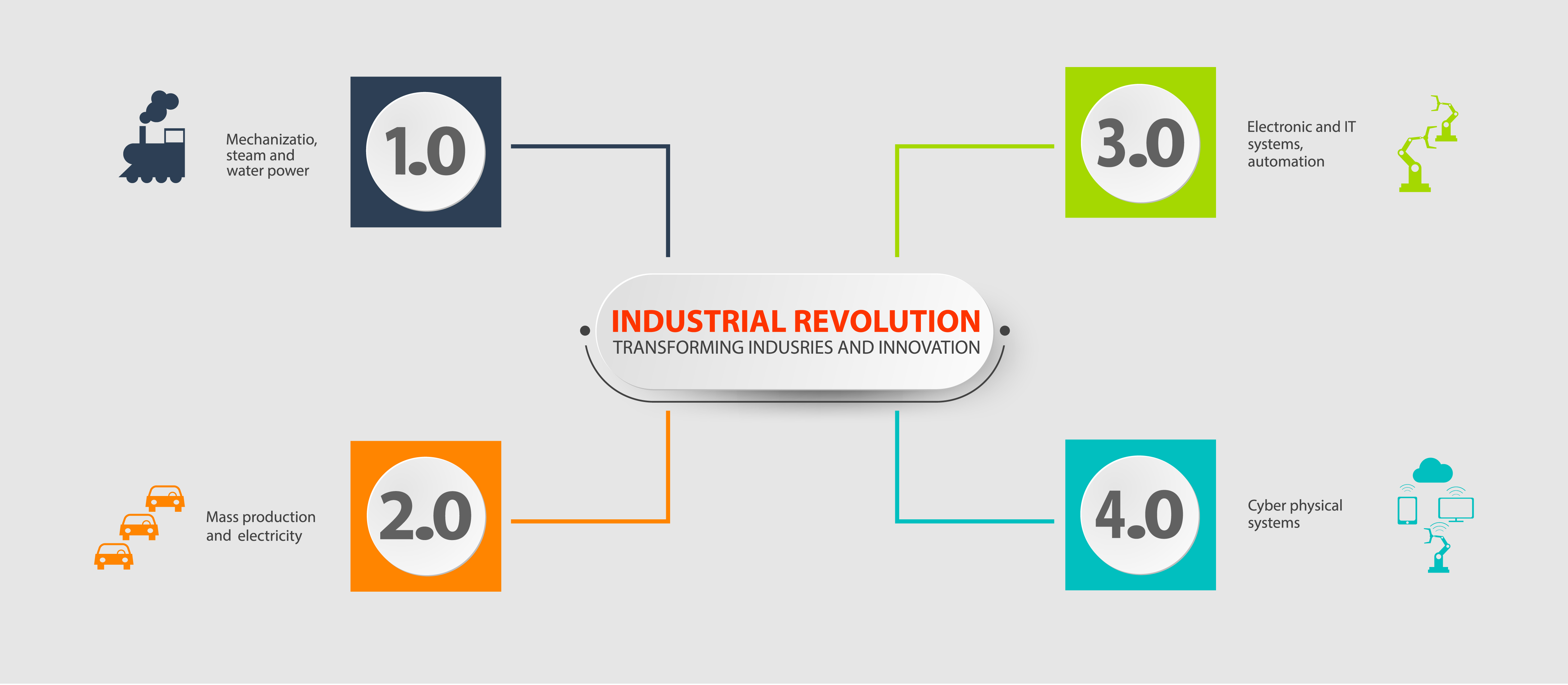 Today highly developed countries are on the threshold of the sixth technological order. The Internet and AI are penetrating all spheres of the economy, and its full digitalization is taking place before our eyes — blurring of the pre-existing boundaries between physical and digital reality.
Industry 4.0 can be characterized by the following main principles:
Compatibility. People and devices must interact with each other through the Internet of things.
Transparency. The virtual world must record and store complete information about all production processes.
Support. Computers must be able to analyze and help people, and in some cases even replace the latter in hazardous industries and in everyday life.
Delegation of management decisions. Full automation of processes should lead to a change in the responsibilities of employees, namely, they are assigned the role of controllers who are connected to work if necessary.
In other words, Industry 4.0 is systems that control physical processes and make decisions, they can be combined into one network and interact in real time. Internet technologies play an important role in these processes, without them, it would be impossible to achieve such a result.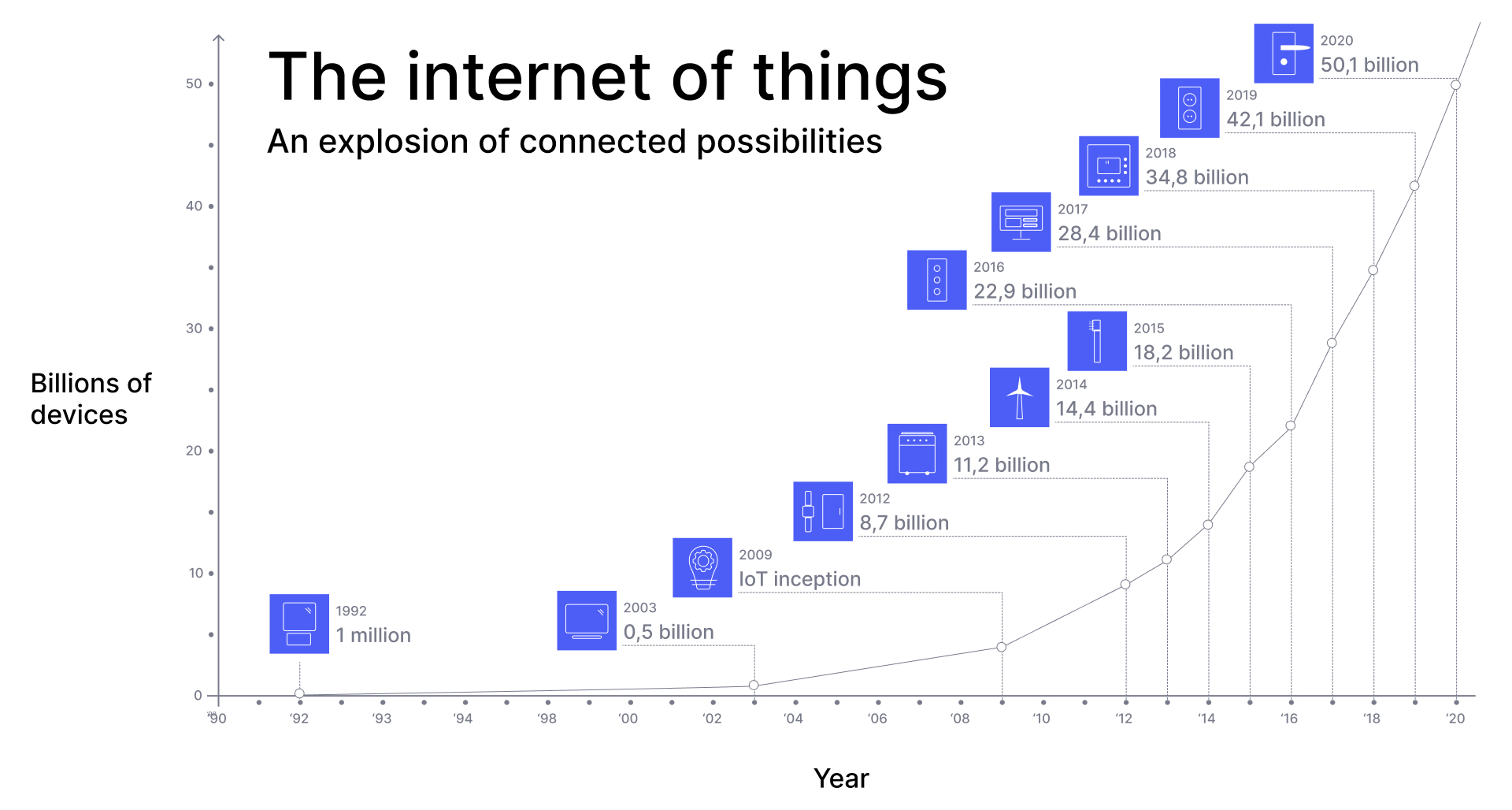 Industry 4.0 Technologies
The Internet of Things is responsible for the relationship between the physical and digital world. Every day there are more and more devices interacting with each other. Devices can exchange data and process information without the participation of people. On the other hand, the latter can take an active part in the processes.
A special place in this direction is given to the industrial Internet of things or Industrial Internet Things, IIoT. The development of the IIoT industry has opened up new opportunities in industrial automation. The bottom line is that the key components of the equipment are equipped with sensors, controllers or mechanisms. Their task is to process the received data and transfer them to services at enterprises. At this stage, people can make decisions quickly or, at best, machines do it.
Big data is the amount of information received that can only be processed by a computer using cloud computing and AI. The employee can only make a decision based on data that is as clear as possible for perception and analysis. It is impossible to imagine Industry 4.0 without real-time data processing. A huge amount of information comes from sensors and smart devices. For example, only one Maersk Group vessel can transmit approximately 2 TB. We are talking about weather conditions, routes, operating modes of equipment and many other data. This is just one example of the widespread use of big data, in fact, they are used in various industries.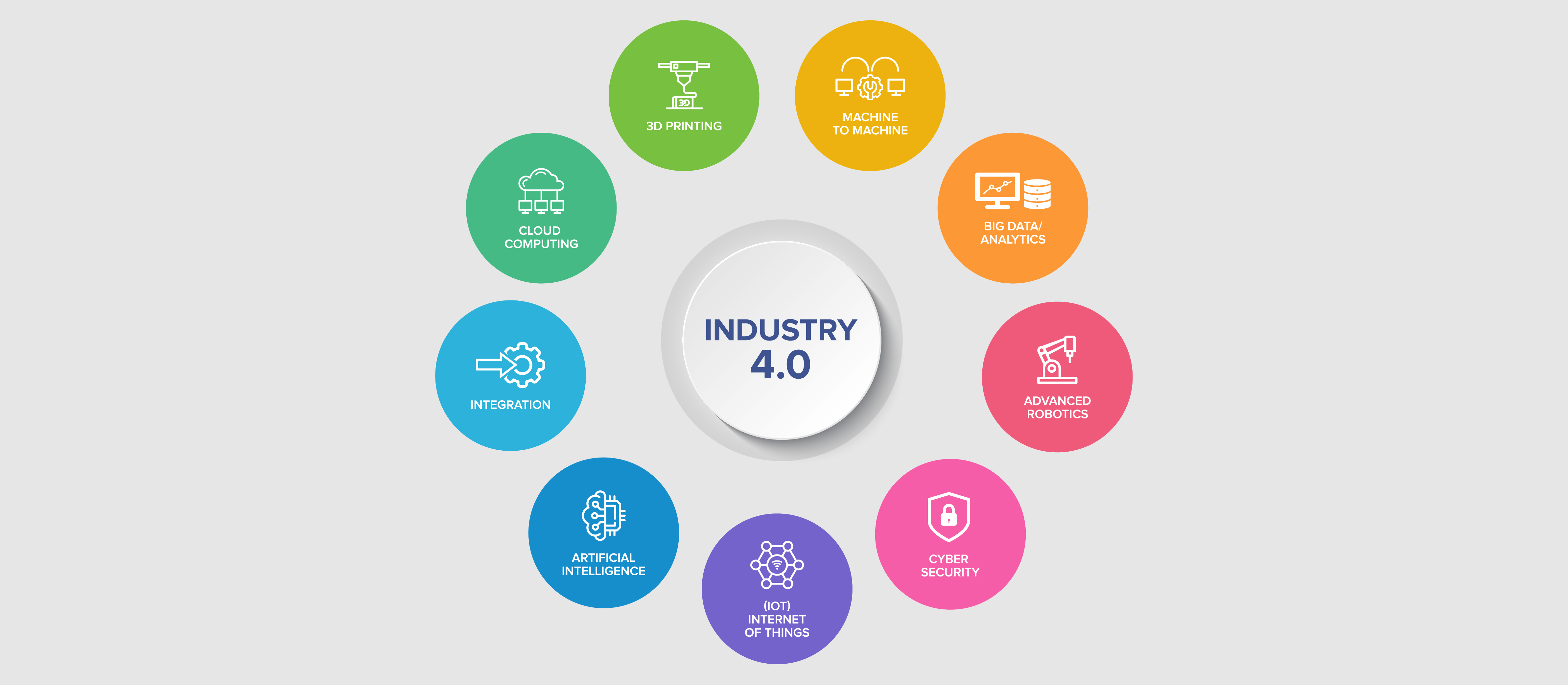 Cloud computing is a powerful tool for digital transformation. All Industry 4.0 data is stored in the cloud. Nowadays, cloud technologies is not limited to increased speed, convenience of storage and scalability. They have become the basis of the concept and make innovation possible.
Robotics has long been used in industry. Industry 4.0 has led to the emergence of new autonomous robots, for example, models programmed for long-term autonomous operation with minimal human intervention. Their sizes and functionality are quite variable - from unmanned vehicles to fairly large robots. Today, robotics can perform complex and highly-precision tasks using advanced software, sensors, and machine vision devices.
Virtual or augmented reality is another technology that occupies an important place in Industry 4.0. It is most commonly used in training programs and video games. With the development of AR and VR, tools are being actively introduced into professional spheres. These are new advanced training methods, for example, they can be used to train soldiers, pilots and other specialists in a variety of fields.
3D printing is also one of the key technologies of the concept. Initially, additive manufacturing was used to create prototypes. Today, the technology has become more widely used - from mass customization to distributed production. For example, if necessary, you can store components as files and print them on demand.
Cybersecurity is the result of the improvement of all of the above industries. Industry 4.0 is introducing a Zero Trust or Zero Trust security architecture. This allowed for automation of security processes such as detection, prevention and response to threats. In addition, it was possible to minimize the risk of data leakage in production.
According to the World Economic Forum, many Industry 4.0 technologies will become everyday for most areas of our lives already in 2027. We will witness an impressive industrial revolution that will lead to the emergence of not just smart homes and businesses, but smart cities with artificial intelligence.